Been looking for the dairy-free dream? We see you. Here at nooj HQ we were fed up of watery plant milks filling up the fridge and tasting a bit, well, bleurgh. So us nooj nerds created the nuttiest, planet-friendliest paste there is. With just a dash of water, it saves space in your fridge, leaving you room to get creative and nooj up whatever foods you fancy.
Necessity really is the mother of invention…
It all began in a kitchen with a small, overstuffed fridge and a growing family. Room was running out for our homemade almond milk in the fridge door. So, bit by bit we shrank it. We got nerdy and crafted a thicker, creamier and more intense almond milk paste, which meant better taste, less waste and less room in that fridge. And so nooj was born – a real alternative to the alternatives. It's not only a wholesome base for a delicious nut milk, but also a clever cooking paste with endless possibilities.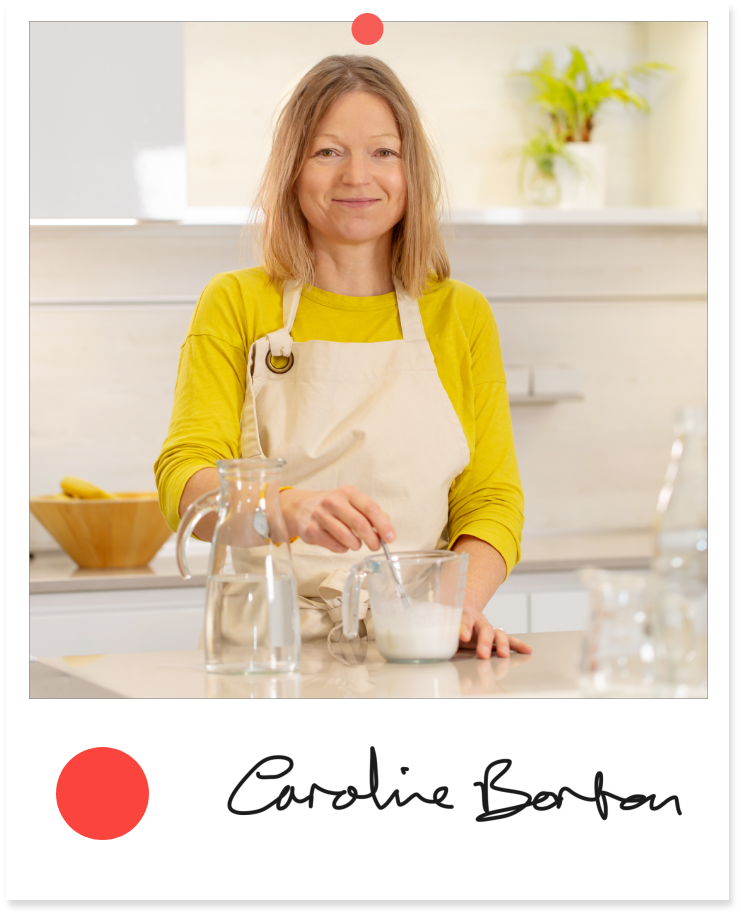 Fancy a frothy coffee? Dreaming of buttered sourdough? Need some Greek yoghurt for your granola? No worries, just nooj some up…