Salted Caramel Sauce & Chocolate Sauce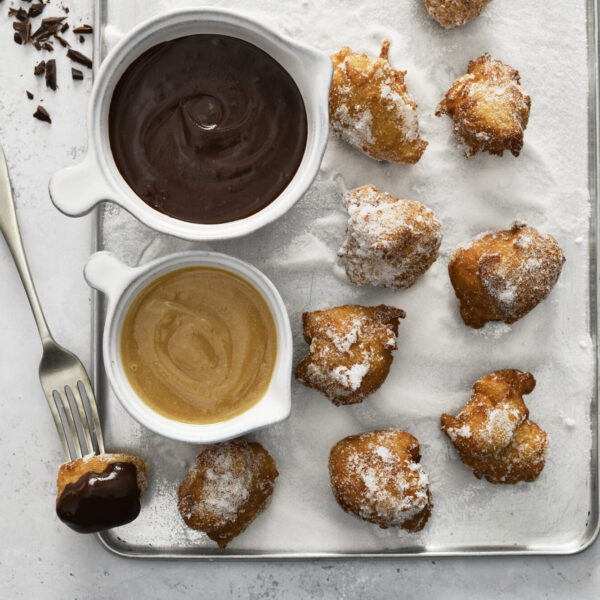 Stores in fridge for up to 1 week
These oh-so-sweet sauces are super easy to make and designed for dipping our doughnut bites into. You'll also be pouring them over pancakes, cakes and desserts in no time…
SALTED CARAMEL SAUCE
110g nooj (cashew works well but you can use either)
20ml water
220ml maple syrup
Pinch of sea salt
STEP 1
Start by adding your nooj to a heat proof bowl, then make into a thick cream by mixing in the water (gradually), this just allows the syrup to be combined more easily with the nooj.
STEP 2
Add the syrup to a pan and simmer gently for a few minutes, agitate the pan a little while the syrup is cooking.
STEP 3
Once the syrup is thicker and darker, pour into your nooj cream and combine with a mini whisk, add a pinch of sea salt, taste, add a little more if necessary.
STEP 4
Keep in a lidded jar in the fridge, makes about 300ml of sauce.
CHOCOLATE SAUCE
80g nooj (cashew works well here)
4 tbsp maple syrup
25g cocoa
120ml water (this creates a sauce perfect for dipping, but for a thinner pouring sauce or a thicker spreading sauce, reduced or increase the water).
2 tsp vanilla extract
A small pinch of dried chilli flakes, finely chopped (optional)
STEP 1
Add the nooj to a bowl.
STEP 2
Gradually blend in the water with a mini whisk to form a cream, add the maple syrup and vanilla extract and combine.
STEP 3
Mix in the cocoa powder until all the ingredients are combined and you have a smooth cream.
STEP 4
If using the chilli, add a little and taste, you only want the slightest hint of chilli to give the sauce a kick.
Once you've made your sauces, keep them in a lidded jar in the fridge.
SPREAD IT, DIP IT, POUR IT.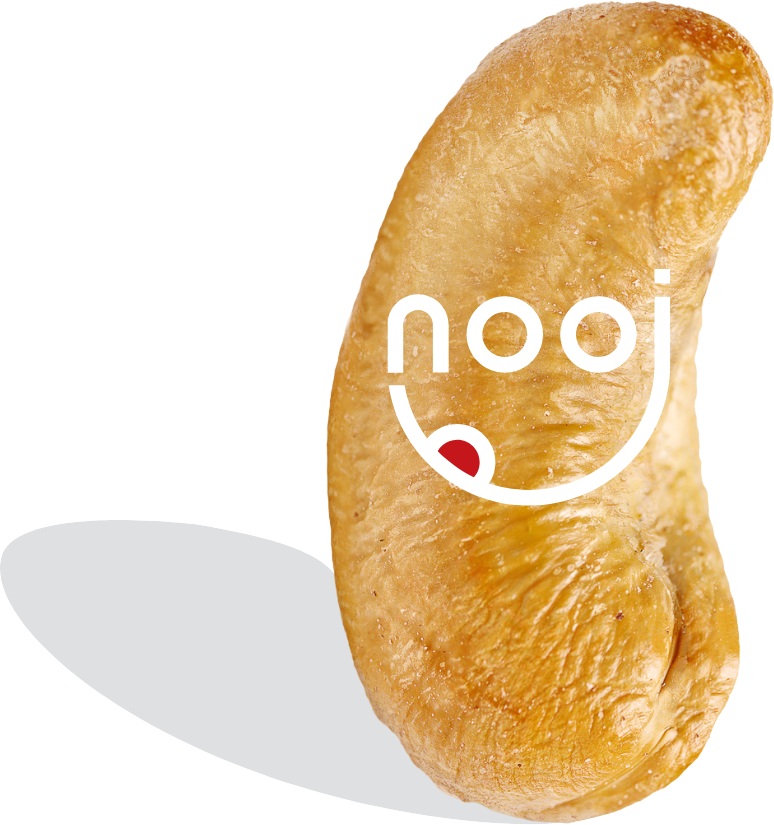 Vary the amount of water depending on the consistency you want – from thick chocolatey spread to thin pouring sauce. You can even add boiling water and use in hot chocolate…