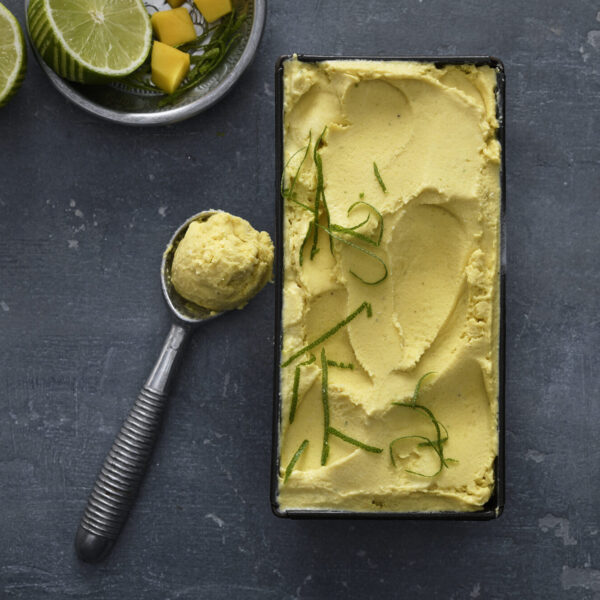 Stores in freezer for up to 2 months
Nice cream is ice cream without the dairy, and many of us nooj nerds reckon it's twice as nice. Perfect for summer, whizz it up and eat straight away or freeze for later.
'NICE' CREAM
30g coconut oil (melted)
120g frozen banana chunks
400g frozen mango chunks
150g nooj (cashew is nice here)
Juice and zest of 1 lime
STEP 1
Add all the ingredients to a food processor and blend to combine. The mixture will clump together to start with, just pause and scrape down the sides of the bowl and continue.
STEP 2
When thoroughly combined and smooth, either serve immediately (the nice cream will have a gelato texture) or transfer to a loaf tin and pop in the freezer. Before serving, remove the loaf tin from the fridge for 10 minutes to soften.
Using frozen mango here rather than fresh makes for a smoother ice cream – plus it's easy to use and store.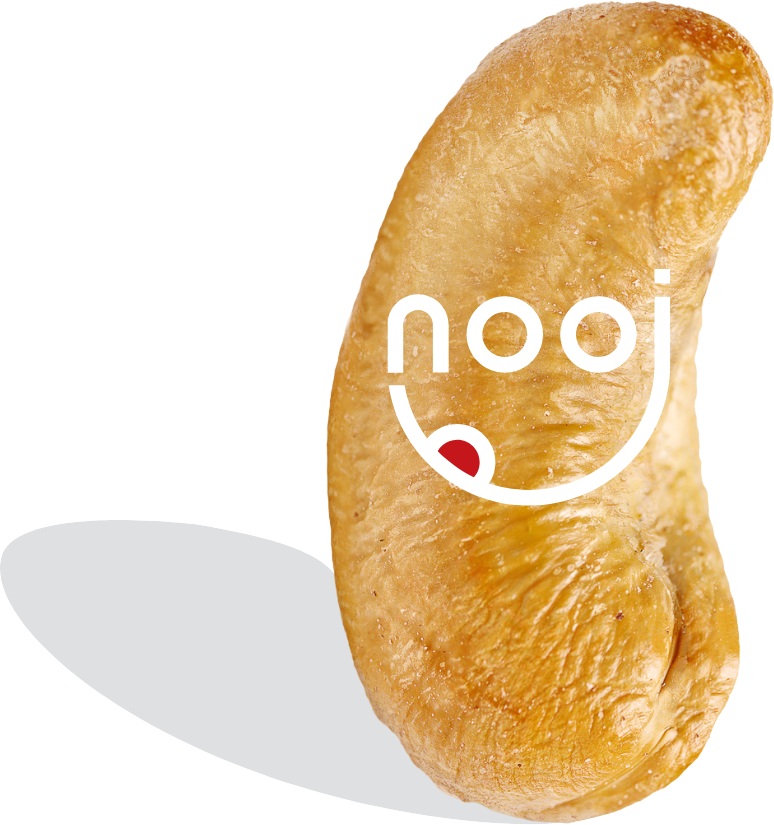 Why not whip up some nooj nice cream using frozen berries instead of mango? Be sure to keep the frozen bananas though as they add delicious creaminess.