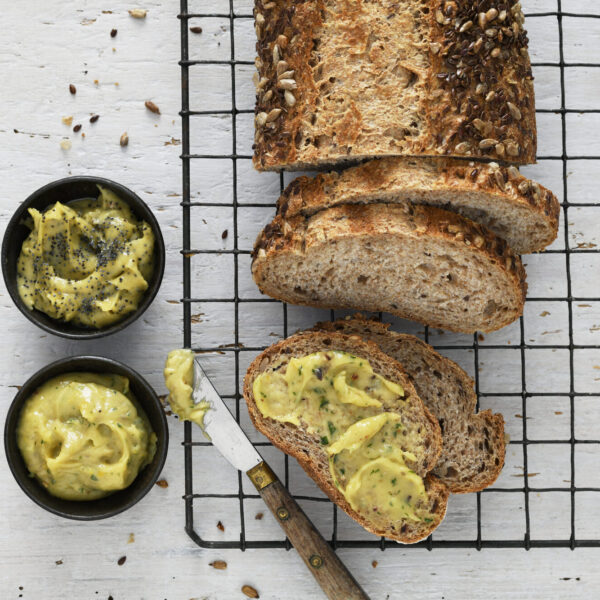 Stores in fridge for up to 1 week
Our 'butter' recipe is delicious on hot toast, sandwiches or jacket potatoes and is a great base to add crushed garlic, fresh chillies and herbs.
'BUTTER'
100g almond nooj
50g sunflower oil
25g extra virgin rapeseed oil (any oil will work, just consider the flavour and colour you want – we've gone for a butter-like colour and a mild olive works well with a flavour that isn't too dominant)
Salt to taste
ADDITIONS:
Miso paste and poppy seed
Anchovy, garlic and parsley
STEP 1
Add the nooj to bowl big enough to use an electric hand mixer with.
STEP 2
Measure out your chosen oil and add about a dessert spoon of oil to the nooj and using your mixer, or even a sturdy mini whisk, combine well until all the oil is combined and the mixture loses its oily sheen.
STEP 3
Continue in this way gradually adding the oil then mixing well until combined.
STEP 4
Add a pinch of salt as you add the oil, mix and then taste, add more if necessary. (If you are adding miso paste or anchovies you might want to add less salt as these are quite salty additions.)
STEP 5
Stir in your chosen additions if you're using any.
STEP 6
Keep for a couple of weeks in the fridge.
Take your time and don't be tempted to rush this recipe – you need to combine it gradually. It's worth it though and will store for 2 weeks once made.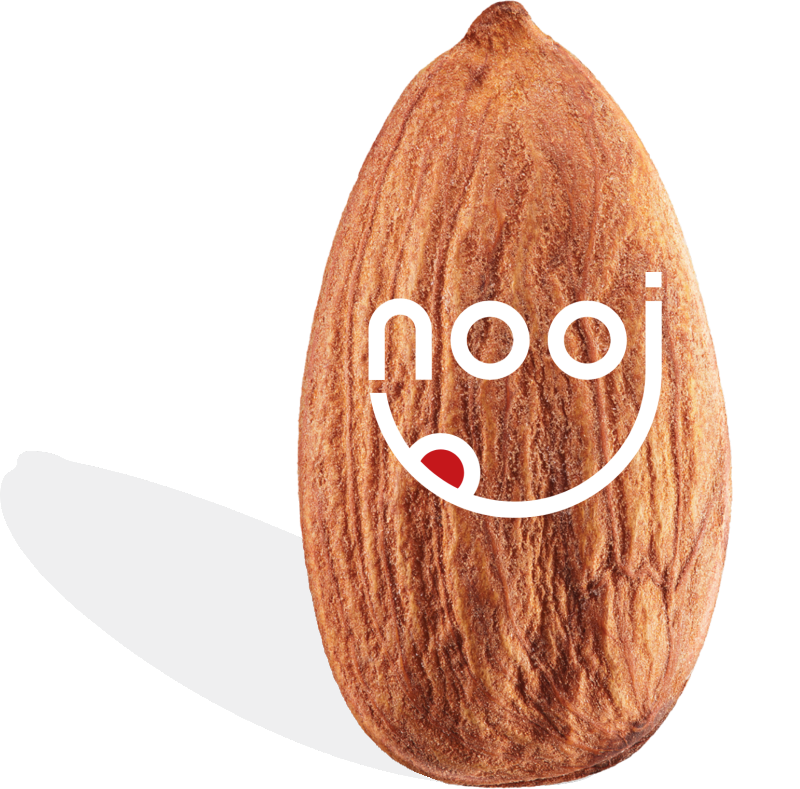 Try adding a little less salt and use this to replace butter in your cakes and bakes. We don't advise that you use this to fry with as it's a spread rather than a butter.