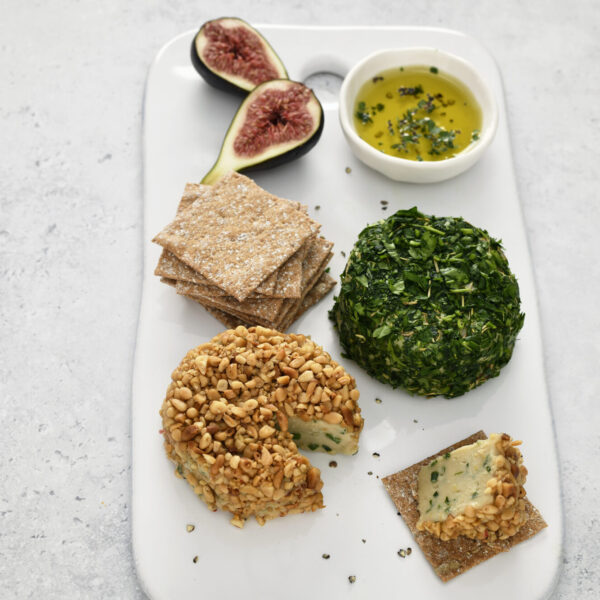 Stores in fridge for up to 1 week
This makes a sliceable 'cheese', worthy of any cheese board. You can even grill it (it will bubble a little but not melt). Makes 1 cheese round.
CHEESE
A ring mould / end of a card tube lined with cling film
100g nooj (cashew works best here)
2 tsp nutritional yeast
1 tsp coconut oil, melted
1 tsp cornflour
1 tsp garlic powder
½ tsp finely grated lemon zest
½ tsp salt
Optional – 1 tsp finely chopped chives
COATINGS
1 tbsp of either poppy seeds, toasted pine nuts or chopped, fresh herbs
STEP 1
Add the nooj to a bowl, melt the coconut oil and combine with a mini whisk.
STEP 2
Add the remaining ingredients and mix well.
STEP 3
Line your mould with cling film, tip in your cheese mixture and press down. Cover with cling film and chill for a couple of hours or overnight.
STEP 4
When chilled and firm to touch, remove the cheese and roll in your chosen coatings. Feel free to change it up by choosing your own coatings and additions.
STEP 5
Keep covered in the fridge and your cheese will last a couple of weeks.
For a spreadable soft cheese that you can keep in a jar, simply leave out the cornflour and coconut oil.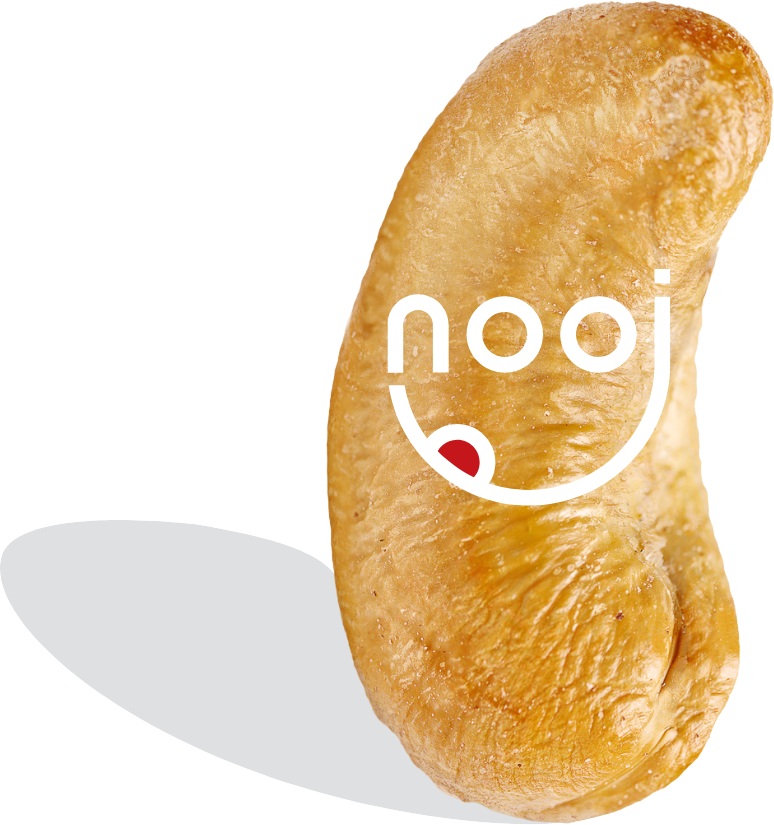 Feel free to add a little more nutritional yeast for a more intense, cheesy flavour. It's a great source of vitamin B12 too.