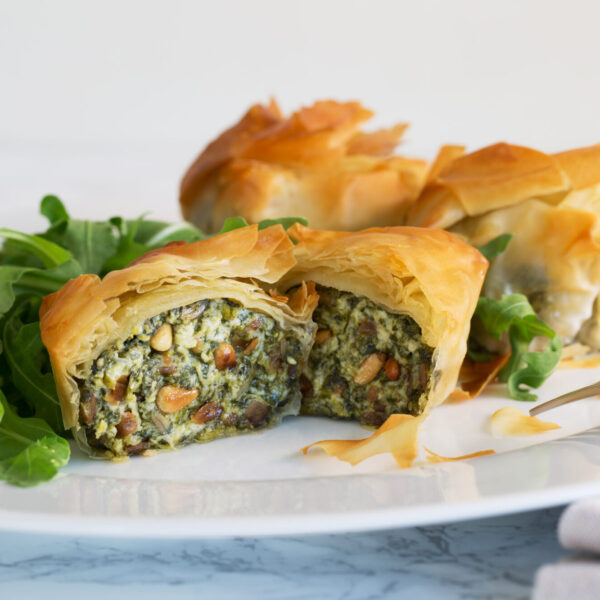 Prep time
15 mins
Cooking time
25 mins
Stores in fridge for up to 3 days
PIES
4 tbsp olive oil, plus a little extra for brushing the filo sheets
4 spring onions, finely chopped
2 garlic cloves, peeled and crushed
250g baby spinach leaves
1 egg
100g nooj
½ tsp freshly grated nutmeg
6 sheets filo pastry
OPTIONAL
100g feta, crumbled or, to make a vegan filling, replace the egg with a tablespoon of oil and a heaped teaspoon of nutritional yeast.
STEP 1
Heat your oven to 200 degrees/180 degrees fan/gas 6
STEP 2
Heat the oil in a frying pan and gently fry the onion and garlic until soft but not coloured.
STEP 3
Add the spinach and cook for a few more minutes until wilted, stirring and bubbling off any liquid. Tip into a sieve and press to remove as much excess liquid as possible. Allow to cool.
STEP 4
Beat the egg in a bowl then add the nooj and nutmeg, then season with salt and pepper and mix well. Stir in the spinach and onion mixture and the feta or nutritional yeast if using.
STEP 5
Brush the bottom and sides of 6 muffin tins with a little oil. Cut the filo sheets in half, brush each piece with a little oil. Layer 2 pieces in each muffin tin, leaving any pastry hanging over the edge.
STEP 6
Spoon the mixture into the centre of each pastry case, fold over the edges of the pastry and brush the tops with a little oil.
STEP 7
Bake for 20-25 minutes or until the pastry is golden brown and crisp.
STEP 8
Serve warm (great with roasted beetroot) or cold.
Gorgeous served warm with roasted beetroot wedges, or cold for a quick but tasty leftover lunch.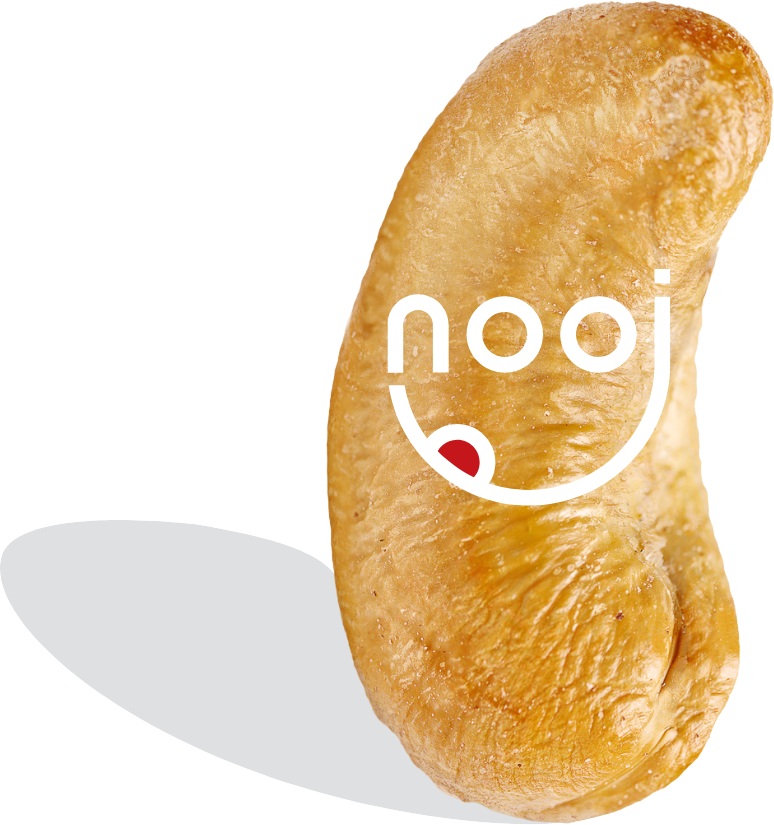 You can make this into one larger pie using all the same ingredients. Or make it vegan by swapping out the egg for oil and nutritional yeast.