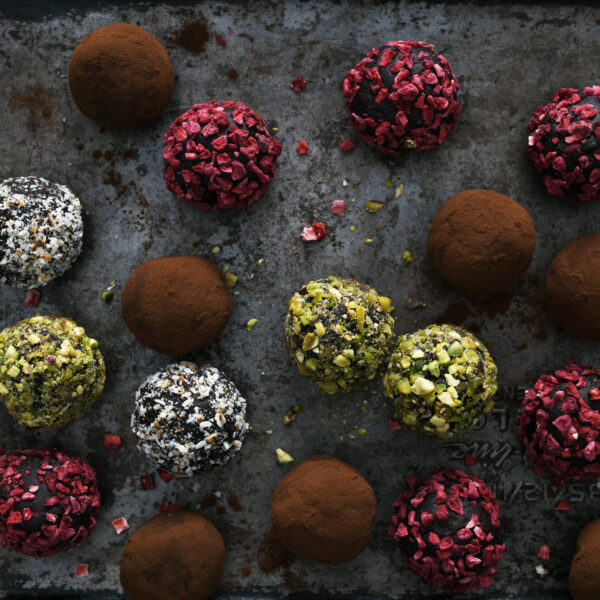 Stores in fridge for 3 days
These drool-worthy truffles are so indulgent yet nuttily nutritious at the same time – the perfect combo for dairy-free deliciousness. Makes 10 walnut-sized truffles.
TRUFFLES
60g cashew nooj
60g icing sugar
30g cocoa powder
COATINGS
either nibbled hazelnuts or pistachios, desiccated coconut (nice toasted), freeze-dried raspberries or strawberries, toasted chia and sesame seeds (with a pinch of salt) or a dusting of cocoa powder.
STEP 1
Add the nooj to a bowl along with 1 dessert spoon of the sugar and the cocoa and work in with the back of a spoon.
STEP 2
Continue gradually adding the dry ingredients to eventually form a stiff, chocolate dough.
STEP 3
Using your hands, pinch off walnut-sized pieces of dough, roll into balls and then roll through your coatings.
STEP 4
Keep covered in the fridge for up to 1 week.
I love how easy these are to make – they're my go-to homemade gift or after-dinner treat.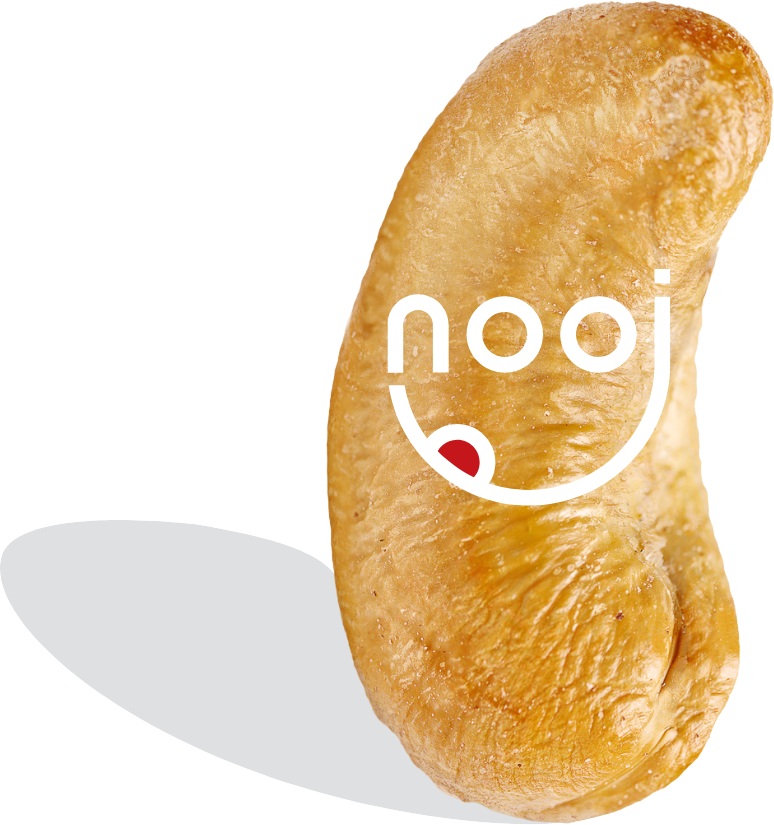 Use high quality cocoa powder for a really intense, chocolatey flavour. And have fun trying out all the different coatings – they look so pretty with a few different colours.