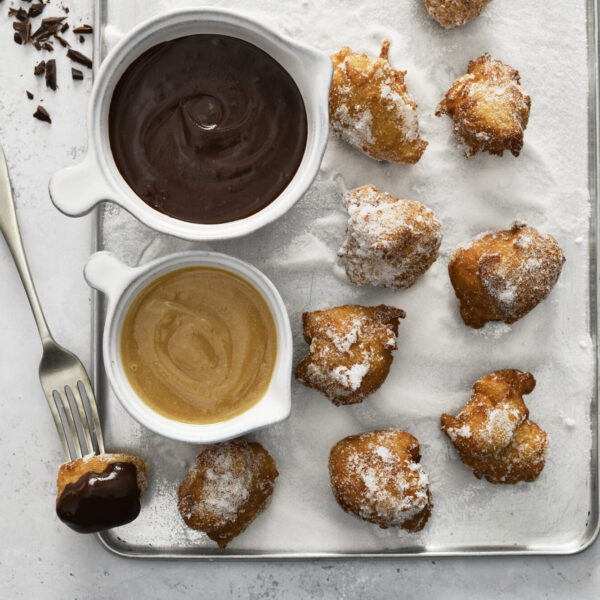 Prep & Cooking time
1 hour
These tasty morsels are unbelievably delicious dipped in one of our sweet sauces. Adapted from the BBC Good Food Churros recipe, we've simply swapped butter for nooj to transform it into a dairy-free dream.
INGREDIENTS
100g almond nooj
½ tsp vanilla extract
300g plain flour, from a new bag (essential for absorbing the liquid)
1 tsp baking powder
About 1 litre sunflower oil
A few chunks of bread
FOR THE CINNAMON SUGAR:
100g caster sugar
2 tsp cinnamon
STEP 1
Add the nooj to a heatproof bowl. Boil the kettle, then measure 300ml boiling water into a heatproof jug. Gradually add the water to the nooj and combine using a mini whisk. Add the vanilla extract.
STEP 2
Sift the flour and baking powder into a big mixing bowl with a big pinch of salt. Make a well in the centre, then pour in the contents of the jug and very quickly beat into the flour with a wooden spoon until lump-free. Rest for at least 15 before using.
STEP 3
Fill a large deep saucepan one-third full of oil. Heat until a cube of bread browns in 45 seconds to 1 minute. Or, use a cooking thermometer and aim for oil that is 170 degrees. (Please take care when using hot oil and read how to deep-fry safely for guidance.)
STEP 4
Cover a tray with kitchen paper, then mix the caster sugar and cinnamon together.
STEP 5
Use 2 oiled dessert spoons to spoon golf-ball sized dough balls into the oil and fry until golden brown. Be very careful here – if air bubbles form in the balls they can explode, especially if the oil overheats or you use old flour. Keep children out of the kitchen and protect yourself by wearing long sleeves and eye protection, and keeping your face away from the pan.

STEP 6
Once the doughnut bites are crisp and golden brown, remove them from the oil with a slotted spoon and drain on the kitchen-paper-lined tray. Carry on cooking the rest of the dough in batches, sprinkling the cooked doughnut bites with some cinnamon sugar as you go.
STEP 7
When you've cooked all the dough, toss with any remaining cinnamon sugar and serve with our chocolate or caramel sauces, for dipping.
To enjoy your bites at their best, eat when freshly made with one or both of our delicious dipping sauces.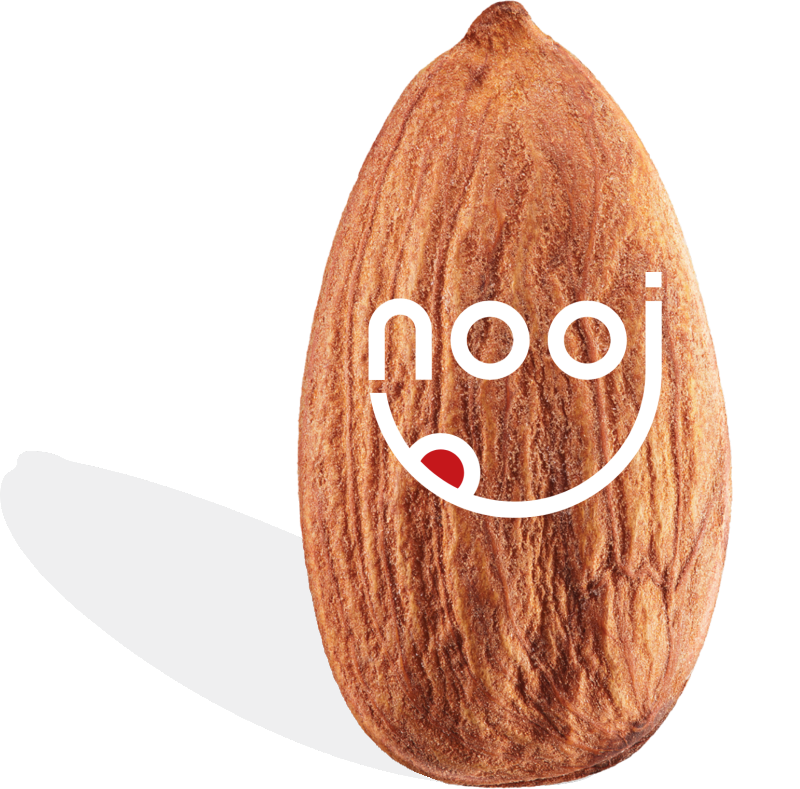 Fancy Spanish churros? Rather than making dough balls, fit a star nozzle (1.5-2cm wide) to a piping bag instead. Add the rested dough, then pipe 2-3 strips into the pan, snipping them off with a pair of scissors. Fry until golden brown and crisp.