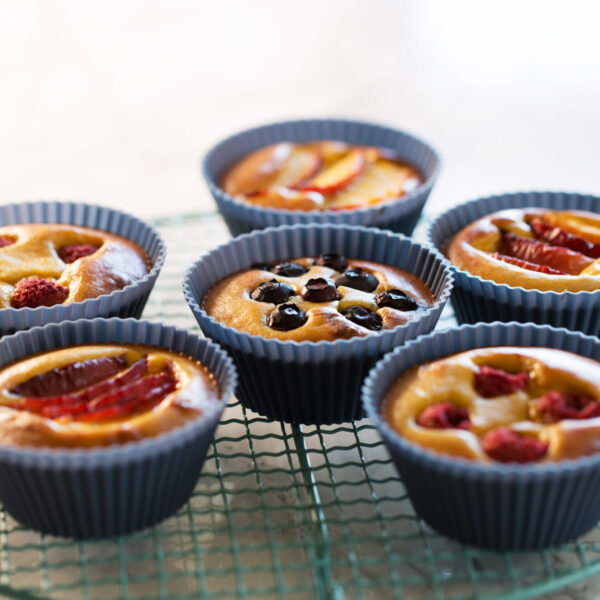 Prep time
30 mins
Cooking time
15-20 mins
Stores in fridge for 3 days
FOR THE BASE
25g coconut oil, plus a little for greasing
1 tsp golden castor sugar
50g fine milled oatcakes, crushed or blitzed in a food processor to make crumbs
20g ground almonds
FOR THE FILLING
1 ripe banana
300g nooj
2 eggs, beaten
1 tbsp maple syrup
1 tsp vanilla extract
Blueberries, raspberries, sliced nectarines
STEP 1
Heat your oven to 180/160 fan/gas 4 and lightly grease the bases of 6 silicone muffin cases with some of the coconut oil.
STEP 2
Melt the remaining coconut oil in a pan then stir in the oatcake crumbs, sugar and almonds until well mixed and coated.
STEP 3
Press firmly into the base of the cases to make a compact layer, then bake for 10 minutes. Remove from the oven then allow to cool a little.
STEP 4
To make the filling, mash the banana in a bowl. Add the nooj, eggs, syrup and vanilla extract and mix well until everything is combined.
STEP 5
Pour the nooj mixture into the silicone bases and scatter over the fruit and bake for 15 -20 minutes, or until golden and slightly risen.
STEP 6
Remove from the oven and cool before serving.
The perfect afternoon pick me up with your favourite cuppa or dress up with a drizzle of nooj cream (add a dash of Marsala and vanilla bean paste for a luxurious pouring cream) for a dinner party dessert.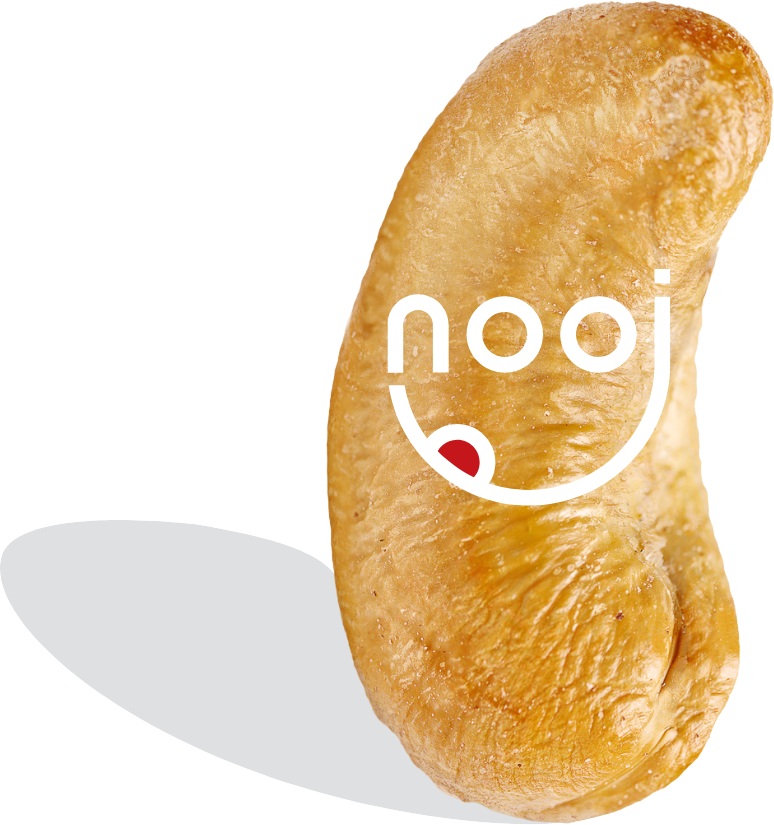 If you'd rather have one big cheesecake rather than lots of little ones, you can simply use the same ingredients – just put your mixture in a loose-bottomed cake tin rather than cases.