Thanks to @bakedbybon for this fantastic CARAMEL APPLE BREA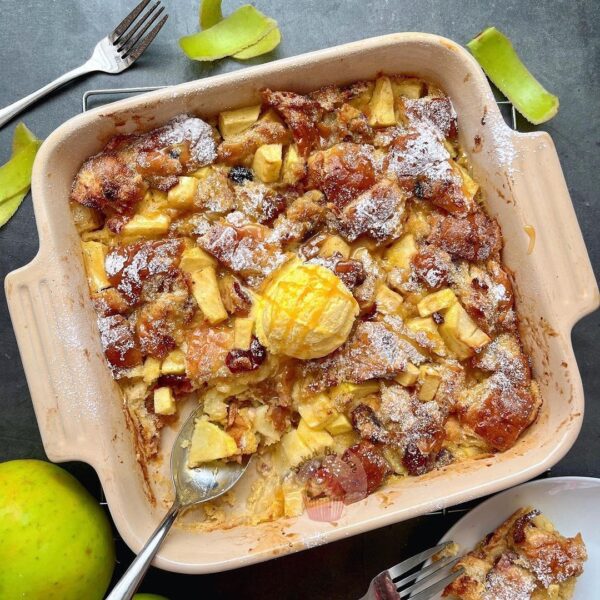 Thanks to @bakedbybon 🍎 for this fantastic CARAMEL APPLE BREAD PUDDING 🍎 showcasing the versatility of nooj with some show stopping caramel sauce 🤩💫
Here's what they did 👇
Bread & butter pudding is so versatile! I've made it with old bread, croissants, hot cross buns, and panettone – all equally as delicious and more-ish 😍 I used some apples that I had in the house, but chocolate and berries also work really well in it too 😊
Give this post a save and let me know if you try it! ❤️
Ingredients:
– 4 large croissants/4 hot cross buns/6 slices of bread
– Margarine/butter for spreading
– 200g apples peeled and diced
– 100g white sugar
– 2 eggs
– 100ml double cream/ a dairy free alternative
– 130ml milk/a dairy free alternative
– 1tsp cinnamon
– 1tsp vanilla extract
– 3 tablespoons of caramel sauce – optional (I made mine with 15g @noojfood , 20g golden syrup, 20ml double cream heated up)
Method:
1. Spread some margarine/butter on your bread
2. Cut your bread into smaller pieces and place into a large ovenproof dish
3. Mix together the apples and caramel sauce and scatter into the baking dish
4. Mix together the sugar, eggs, double cream, vanilla, cinnamon and milk
5. Pour over the croissant mix and let it soak for a few minutes
6. Drizzle over the caramel sauce if using
7. Preheat your oven to 180C (fan) and bake for 25 minutes or until just about set
8. Serve with ice cream/custard/cream or simply eat warm on its own!
.
.
.
#sundayafternoonbakingclub @sundayafternoonbakingclub Advent week
#deliciouscasseroles2022 collab hosted by @kc_culinary_cuisines @christina_gordonlai @curlingup_ann
#faotwbookclubnov22 @bhataxphataxfoodcorner @yum_myandhealthy
#christmasbaking #homekitchenexecs #dairyfree #dairyfreebaking #breadpudding #croissantpudding #britainsbesthomecooks_ #foodadmirersoftheworld #bakingmad #networkingfoodies #theloserfam #sweetbaking #pudding #dessert #brunch #easyrecipe #recipe #baking #cake #homebaked #breadandbutterpudding #applecrumble #caramel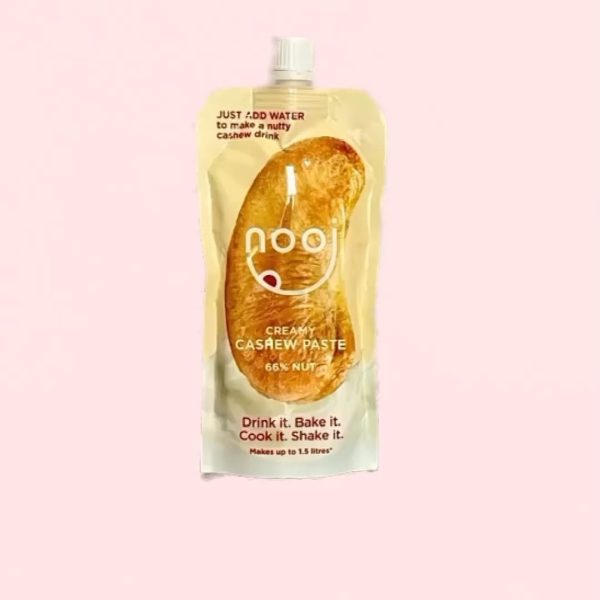 Blimey 😮 When we first started making nooj, all we wanted to do was to offer a better value product (we don't like paying for water) but didn't realise that ...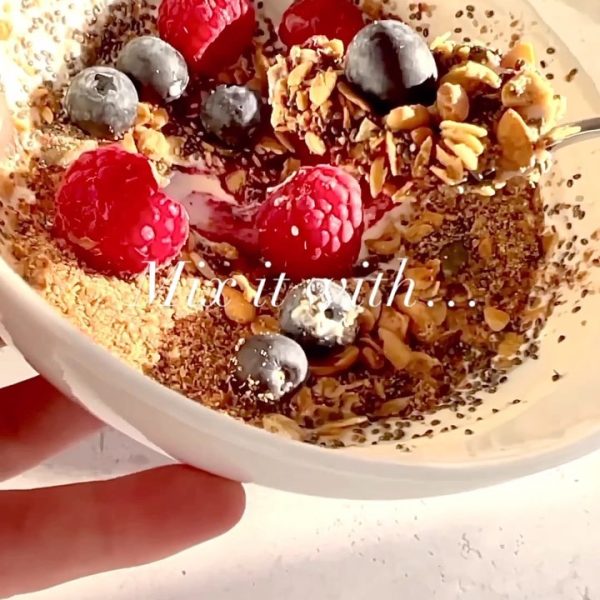 How many liquids have you got in your kitchen 🤔? If you can pour it, spoon it or squeeze it you can mix it with nooj 😍 And if plant-based ...