Sunday baking anyone? Cold wet weather demands a bit of nooj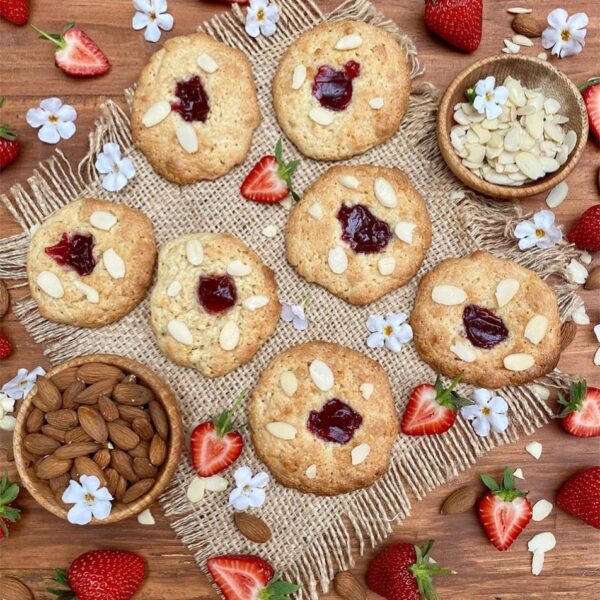 Sunday baking anyone? Cold wet weather demands a bit of noojed up baking 😍. We love these delicious bakes from the very talented @veggiefoodjoe 👏👏👌.
Head over to @sainsburys get yourself a pack and #getnoojing 🙌
Almond and strawberry jam cornflake cookies
A lovely crunchy biscuit with a jewel like jammy centre.
Ingredients:
80g vegan butter
45g creamy almond paste @noojfood
100g plain flour
35g cornflakes
1/2tsp baking powder
2tsp apple sauce
80g strawberry jam
100g brown sugar
Sliced almonds for decorating
Method
Melt the butter. Stir in the creamy almond paste. In a bowl combine the cornflakes, baking powder and flour. Add the sugar to the butter mixture then add the apple sauce. Mix the butter mixture and the cornflakes mixture together. Wrap in cling film and set aside to rest for 30 minutes.
Portion out 10 pieces of cookie dough and place on a lined baking tray. Make a indent in the centre and add the jam to each one.
Bake in the oven for about 10 minutes at 190 degrees.
#vegancookies #cornflakebiscuits #easyveganbiscuits #veganbiscuits #veganbiscuitrecipe #vegansweettreats #veganbakingrecipes #almondpaste #nooj #almondcookies #sundayvibes #sundaybaking #cookiebaking #dairyfreebaking #dairyfreerecipes #getbaking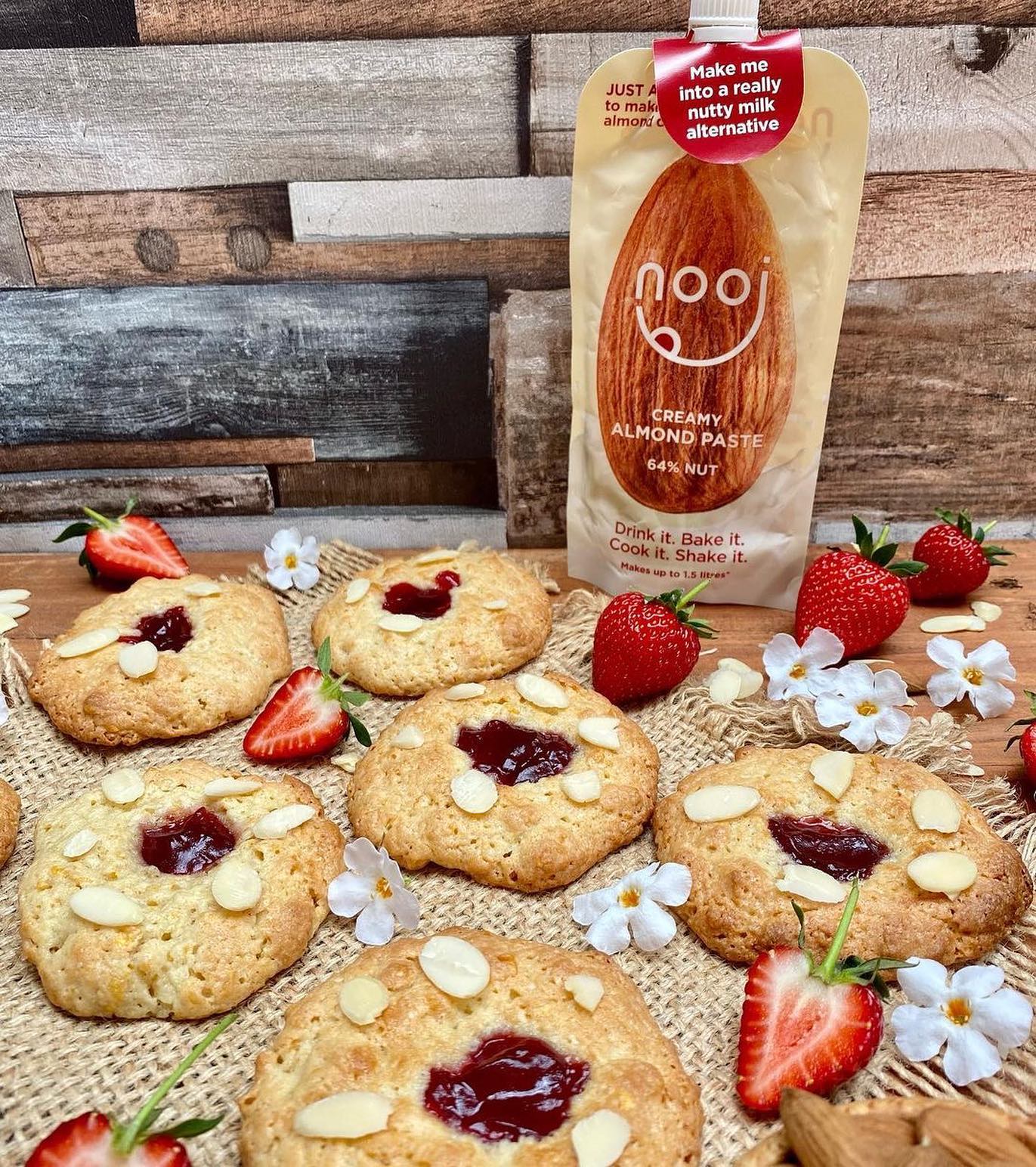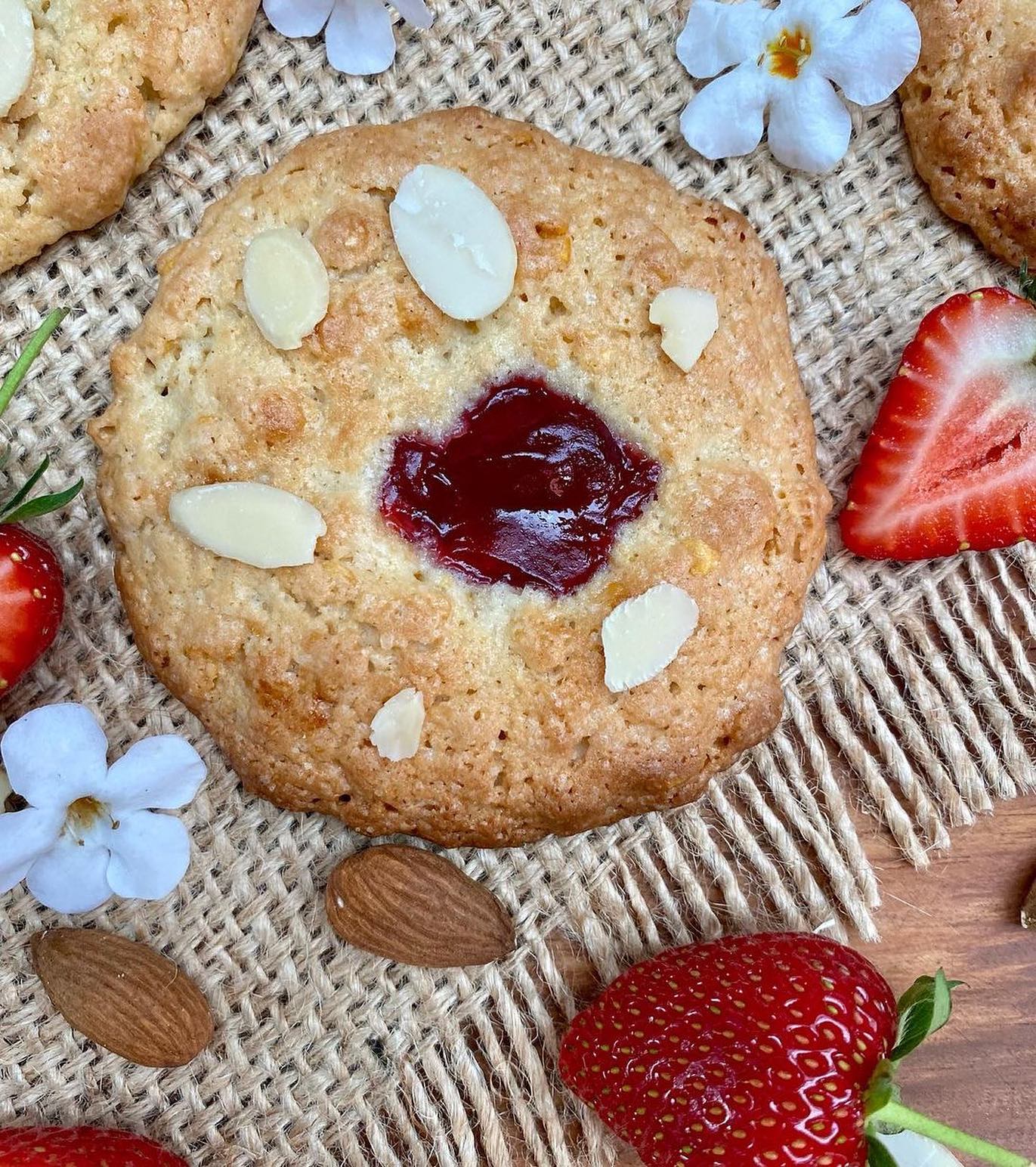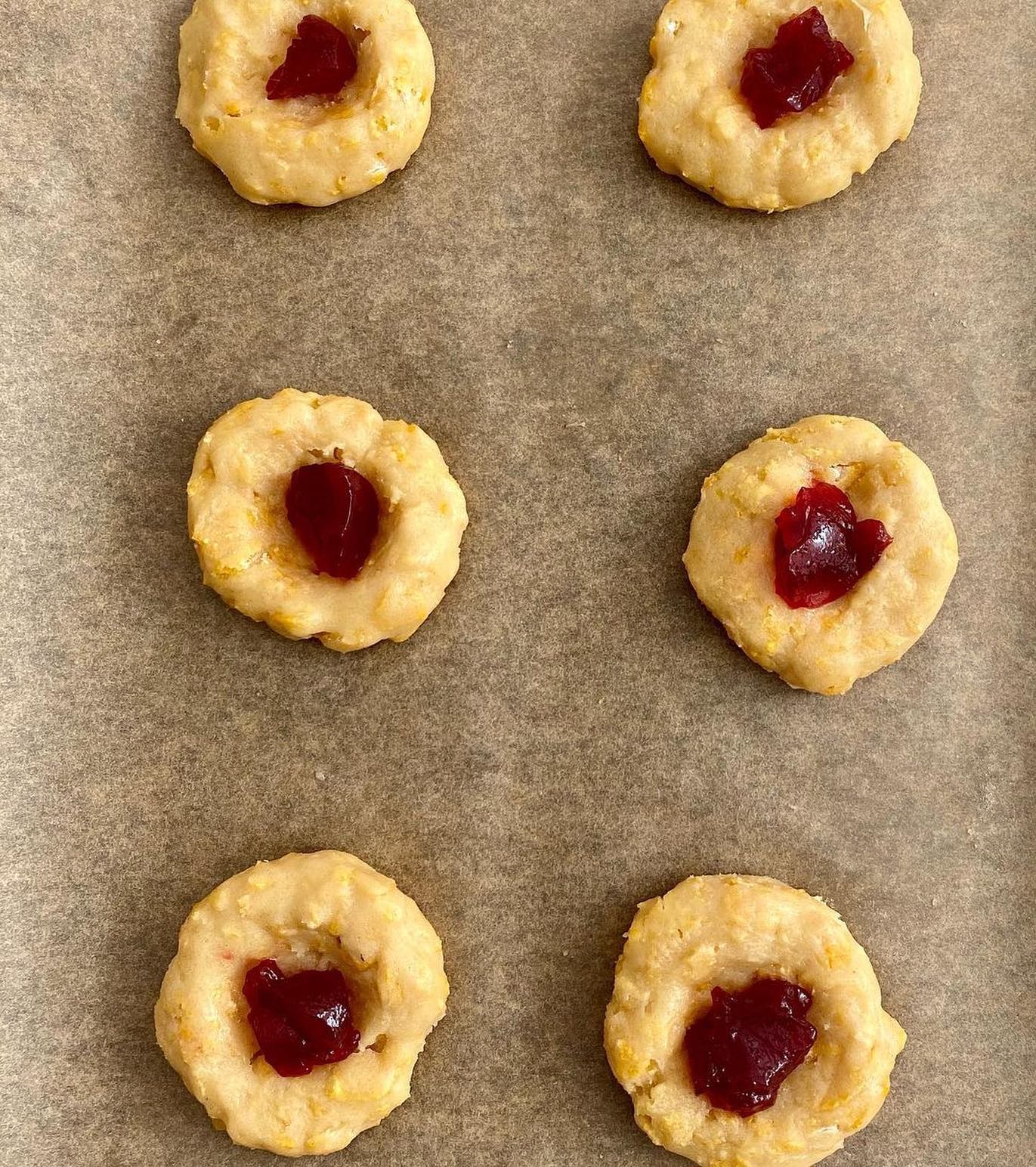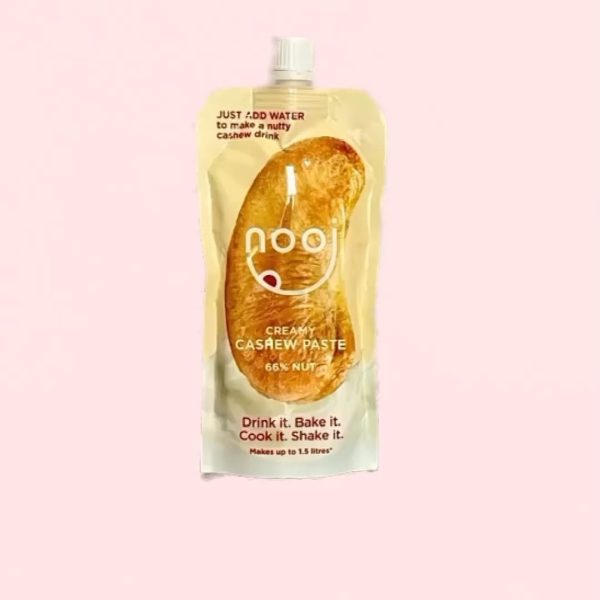 Blimey 😮 When we first started making nooj, all we wanted to do was to offer a better value product (we don't like paying for water) but didn't realise that ...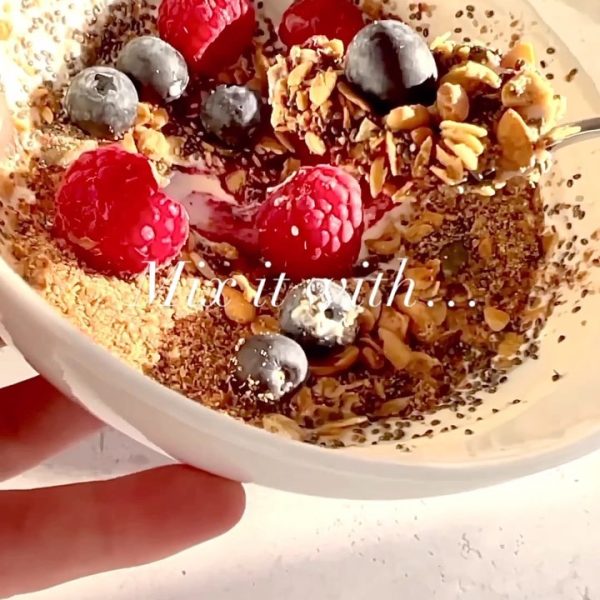 How many liquids have you got in your kitchen 🤔? If you can pour it, spoon it or squeeze it you can mix it with nooj 😍 And if plant-based ...