Step aside Vic Sponge, there's a sassy new bake in town.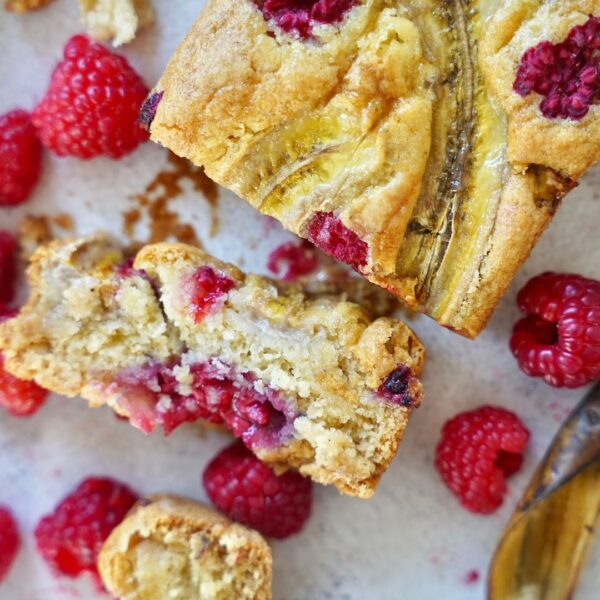 Step aside Vic Sponge, there's a sassy new bake in town. 😋
This Raspberry Banana Bread Cake by @whiskmefree is soft, spongey, summery and super light thanks to a little squeeze of Nooj. Bake it up this weekend for a crowd-pleasing treat.
👉 Prep Time 10 minutes
👉Cook Time 25 minutes
INGREDIENTS (Serves 6):-
● 105 g Gluten Free flour
● 1 tsp Xanthan gum
● 1/2 tsp Baking Powder
● 1/2 tsp Bicarbonate of Soda
● 100 g Caster sugar
● 20g Nooj Almond Paste
● 100g Water
● 1 tsp Apple Cider Vinegar
● 30g Olive Oil
● 80g Raspberries
● 1 Banana
METHOD:-
1️⃣Combine the Nooj paste and water together in a jug/cup and mix until it is fully combined [This will be your plant based milk] Then mix in the vinegar together to make the 'buttermilk' and set aside for 5 mins.
2️⃣Whisk together all the dry ingredients until fully combined in a separate bowl.
3️⃣Add the oil to the 'buttermilk' then pour into the dry ingredients.
4️⃣Whisk until combined. Then fold in the berries, being careful not to over mix.
5️⃣Transfer to your loaf tin and top with your banana that has been sliced in 1/2. Bake for 25-30mins or until golden brown and springy to the touch.
.
.
.
.
.
.
#cake #bake #baking #bakers #bakersgonnabake #raspberry #bananaloaf #bananabread #veganbakes #veganbaking #bakinglove #bakersofig #Nooj #Noojit #veganingredients #gamechangingbakes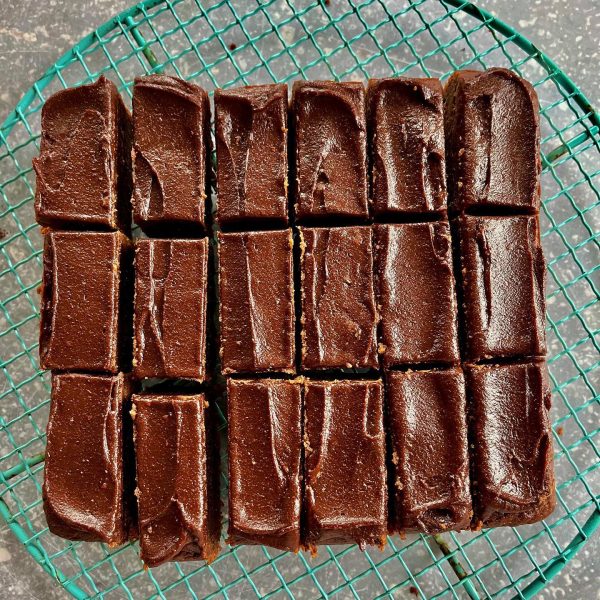 Can you guess the SECRET INGREDIENT? 🤫😯⬇️ These moreish brownies by @noojfood contain a surprisingly nutritious ingredient… Sweet Potato! 🍠😱 Yep that's right! PACK'D Organic Chopped Sweet Potato is the ...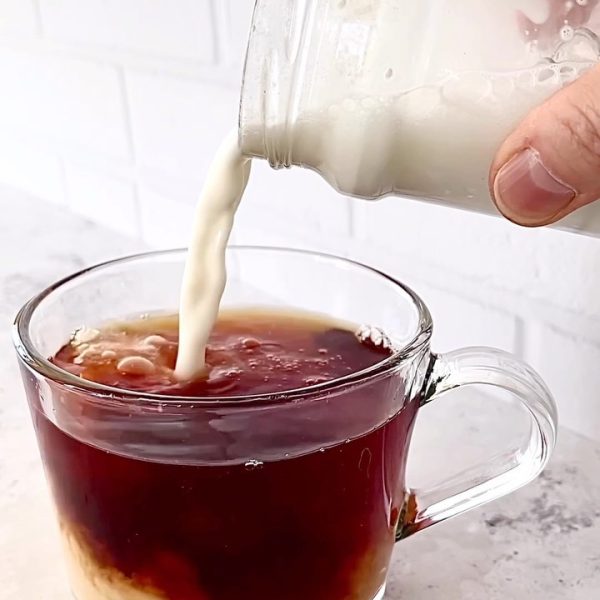 Don't you love a simple idea 🤷🏼‍♀️? Thanks to @zest.plantpower for just the right jar for shaking and pouring 🙌 ps don't use it all for m!lk, save some to ...