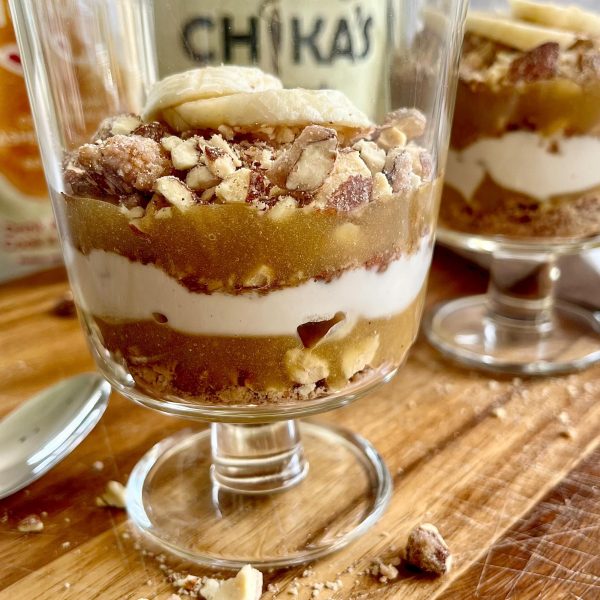 Happy Saturday all 🥳 ☕️ 🍰 🍸
.
We all love an easy dessert recipe and this one is a must try 🤩. Sweet, creamy, crunchy with a touch of salt and super easy to throw together…. Just how we like it @noojfood 🙌
.
We have LOVED working with @chikasfoods this week, their healthy 🌱 snacks are delicious and worked SO well with our m!lk pastes 👌
.
Make sure you enter our giveaway to be in with a chance of winning our products and if you win, give this recipe a go, you'll ❤️it.
Recipe here👇
Salted caramel banana parfait – a bit like banoffee pie in a glass, serves 4
1 pack of cashew nooj (150g)
200 ml maple syrup
Pinch or sea salt
1 pack Chikas Irish Cream almonds
2 bananas
1. Add the Chikas almonds to a food processor and blitz until crumb like, leave some bigger pieces.
2. Add about 50g of the nooj to a jug or bowl, add enough (gradually, just a splash to start with) water to the nooj and mix until you have the consistency of double cream, about 40ml should do it.
3. Add the maple syrup to a pan and simmer gently for a few minutes. This will reduce the water content of the syrup and make the syrup slightly thicker and darker.
4. Carefully add some of the reduced syrup from the pan to the rest of the nooj, mix well, then add the rest and mix to combine. Crumble in some sea salt, a little at a time, taste to check.
5. Assembly the parfaits by layering the almond crumb, caramel sauce, sliced bananas and nooj cream…..dig in and enjoy!
#getnoojing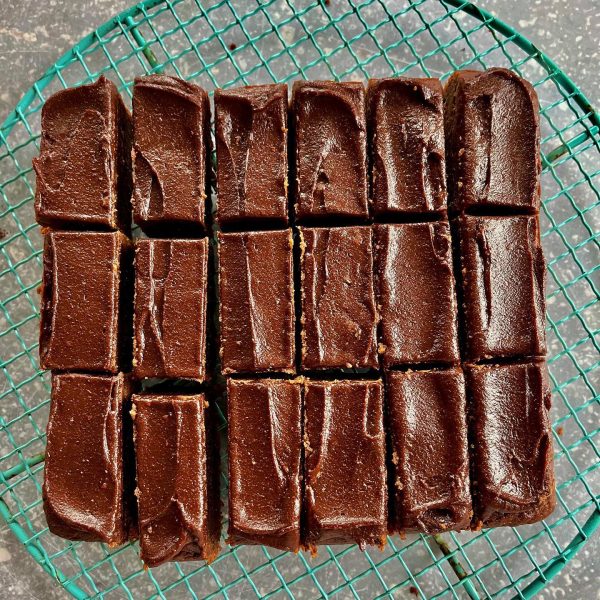 Can you guess the SECRET INGREDIENT? 🤫😯⬇️ These moreish brownies by @noojfood contain a surprisingly nutritious ingredient… Sweet Potato! 🍠😱 Yep that's right! PACK'D Organic Chopped Sweet Potato is the ...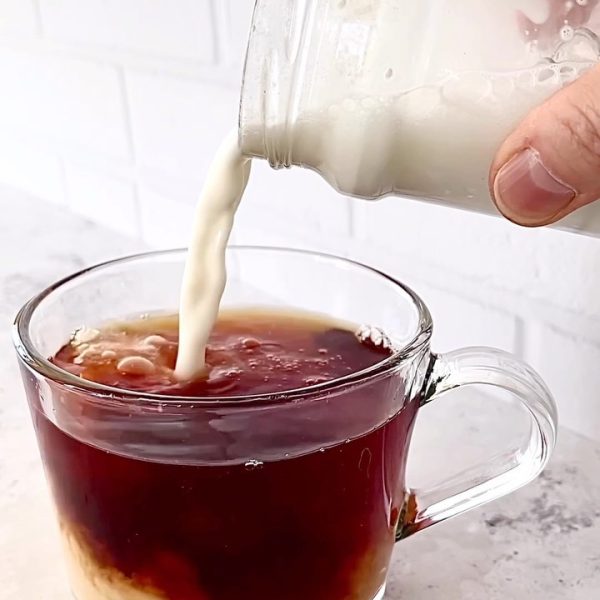 Don't you love a simple idea 🤷🏼‍♀️? Thanks to @zest.plantpower for just the right jar for shaking and pouring 🙌 ps don't use it all for m!lk, save some to ...