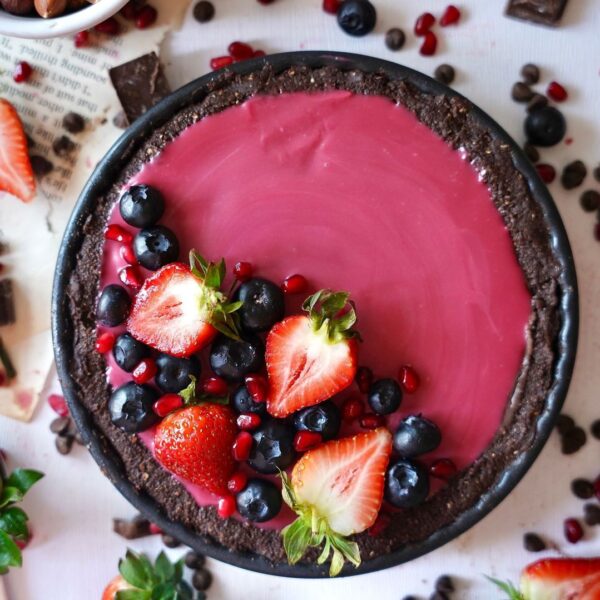 🫐🍓CHOCOLATE BERRY TART🍓🫐
Want to show up to the Jubilee street party with a wowsy bake but short on time?
Fret not Nooj familia as we have the perfect solution – THIS Vegan Choc Berry Tart by @whiskmefree
20 mins to prep ✔️ 2 hours in the fridge to cool ✔️It'll give you some serious cake-cred, whilst leaving time in the bank to enjoy a tipple or two…or three…
Pick up some Nooj pouches from @sainsburys and get into this!
INGREDIENTS (Serves 6)👇
Tart Base:-
● 120 g Dates
● 15 g Cocoa powder
● 2 tbsp Water
● 150 g Gluten free oats
Tart Filling:-
● 100 g Nooj Cashew Paste
● 100 g Almond Butter
● 200 g Silken firm tofu
● 25 g Cocoa powder
● 100 g Sugar
Tart Glaze:-
● 50 g Vegan white chocolate
● 50 g Vegan Double Cream
● Vegan red food gel
● Berries of choice
METHOD👇
Tart Base:-
1️⃣Blend together all the base ingredients for 3-4 minutes until it comes together in a smooth dough. If you find it's too wet add more oats or almond flour.
2️⃣Transfer to your prepared tart tin – pre-greased and dusted with cocoa powder to prevent the base sticking to the tin.
3️⃣Once the date dough has been pressed into the bottom and sides of the tin, set aside and start making the filling.
Tart Filling:-
1️⃣For the mousse filling, place all the ingredients into a blender or a bowl and mix until smooth.
2️⃣Pour onto the tart base and set in the freezer for 1-2hrs.
Glaze:-
1️⃣Heat together the white chocolate and cream in a microwave for 30 seconds until thick and smooth. Then mix in a couple of drops of red food gel until you reach your desired color.
2️⃣Pour the glaze over the tart and set in the fridge for 15-25 mins.
3️⃣Decorate with blueberries, strawberries and pomegranate. Then slice and enjoy!
.
.
.
.
#bake #nobake #nobakerecipe #baking #bakeoff #britishbaking #easybakes #bakersofig #bakersgonnabake #Nooj #Noojit #GetNoojing #cashew #almond #Jubileeweekend #jubileebakes #streetparty #streetpartyrecipes #berry #berrytart #tartrecipe #recipeshare #jubileeweekend2022 #bankholiday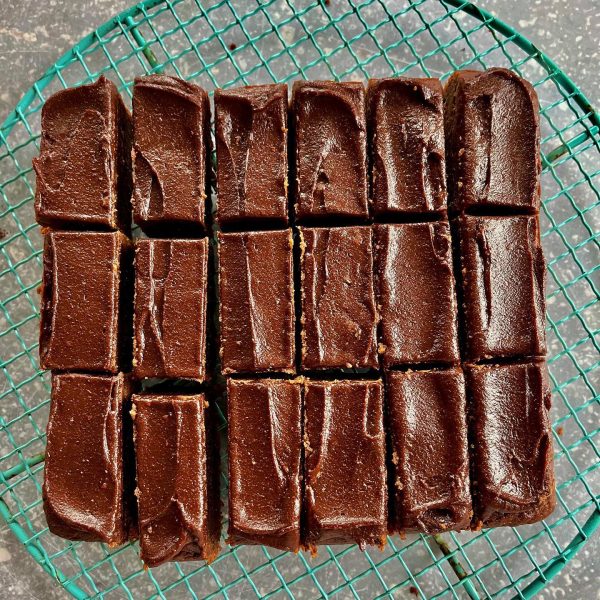 Can you guess the SECRET INGREDIENT? 🤫😯⬇️ These moreish brownies by @noojfood contain a surprisingly nutritious ingredient… Sweet Potato! 🍠😱 Yep that's right! PACK'D Organic Chopped Sweet Potato is the ...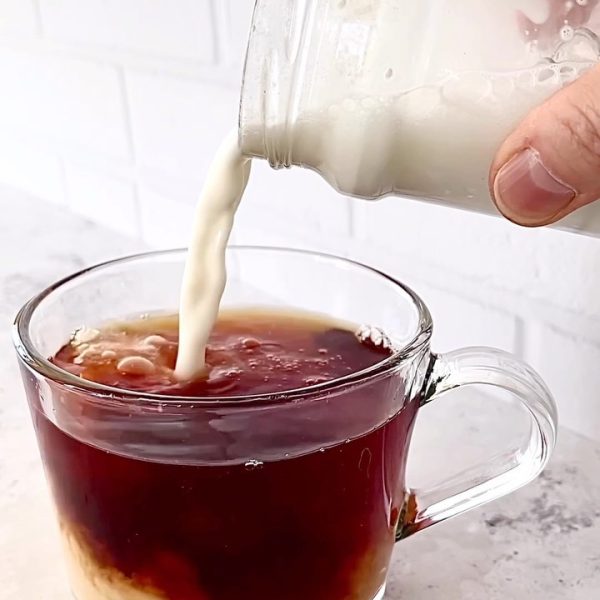 Don't you love a simple idea 🤷🏼‍♀️? Thanks to @zest.plantpower for just the right jar for shaking and pouring 🙌 ps don't use it all for m!lk, save some to ...