Beat the heat this weekend with these tasty Nutty Granola Yo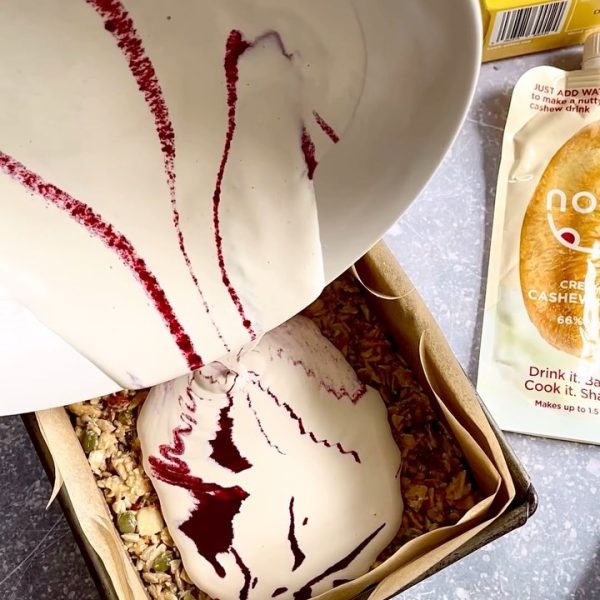 Beat the heat this weekend with these tasty Nutty Granola Yoghurt Bars using our Pecan & Almond granola and @noojfood cashew nut paste! 😋 Fancy winning a bundle to make your own? 😍 Tag a friend below and make sure you're following both @paleofoodsco and @noojfood 🤝
You'll need:
170g @paleofoodsco Pecan & Almond granola
85g coconut oil
100g Cashew @noojfood
1 tbs berry coulis (simmer berries in a little freshly squeezed orange juice for a few minutes, blitz with a stick blender then pass through a fine sieve to remove the seeds)
A handful of blueberries
Mix the granola and the coconut oil
Line a container (we used a square cake tin, 15 cms) and press the granola mixture into the tin and set aside
Mix the nooj (gradually, just a splash at first) with enough water to create a double cream consistency
Add a few splatters of the coulis to the nooj, don't mix in so as to create a ripple effect, then add on top of the granola
Sprinkle on a few blueberries and freeze
When frozen, chop into pieces and store in the freezer
Ts + Cs: The competition is open until 12pm Monday 11th September. Open to mainland UK entrants only. The winner will recieve 1 x Nooj Cashew Nut Milk Paste and 1 box of Paleo Pecan & Almond granola. The lucky winner will be contacted directly with us via instagram DM. Good luck!
#veganrecipes #vegandessert #plantpoints #natural #nourishing #foodie #veganfriendly #naturalfoods #breakfast #breakfastinspo #healthybreakfast #snacktime #naturalingredients #veganrecipes #breakfastinspo #guthealth #glutenfree #healthyrecipes #ketogranola #healthygranola #summerrecipes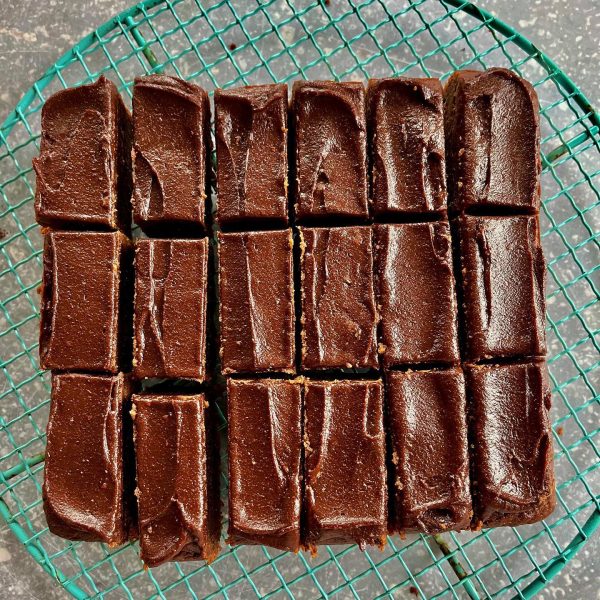 Can you guess the SECRET INGREDIENT? 🤫😯⬇️ These moreish brownies by @noojfood contain a surprisingly nutritious ingredient… Sweet Potato! 🍠😱 Yep that's right! PACK'D Organic Chopped Sweet Potato is the ...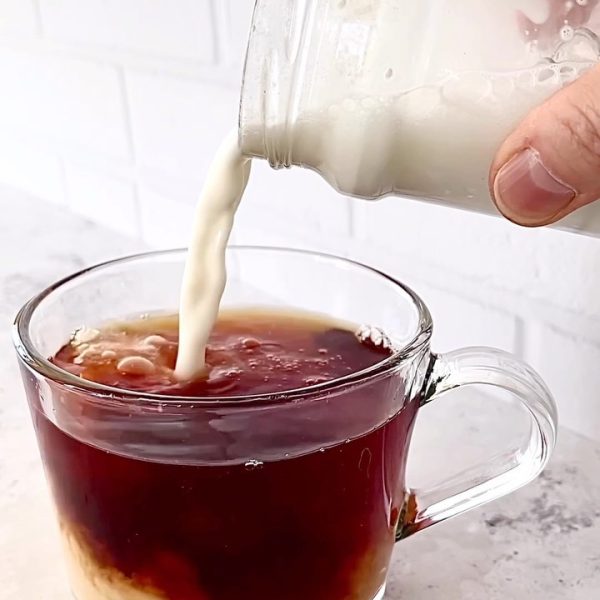 Don't you love a simple idea 🤷🏼‍♀️? Thanks to @zest.plantpower for just the right jar for shaking and pouring 🙌 ps don't use it all for m!lk, save some to ...